The CPA Group was founded over 30 years ago with a vision to provide personal and comprehensive business, tax and financial consulting services. That vision still drives the firm today.
The CPA Group provides a complete range of consulting, tax and accounting services to small- and medium-sized businesses. We help clients acquire businesses, manage businesses and sell businesses. We have built a reputation in our industry that allows our trained, certified and professional staff to work on behalf of our clients with bankers, attorneys, insurance agents, investments advisors and other professionals.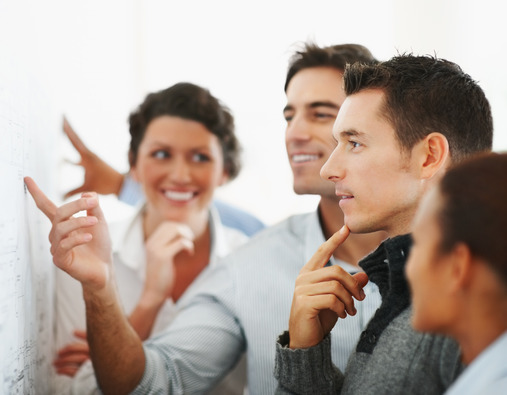 Tax Preparation and Planning
Whether you need a corporate, S-corp, or partnership tax return prepared, we have the experienced staff to prepare them all. We also prepare any state or local tax return that may be required. Before the end of each year, we prefer to take a proactive approach with business owners through our tax planning services. Planning is an important part of your business and we help our clients by reviewing their business so that we can position them to utilize all the ever changing tax rules and prepare them for any upcoming tax liabilities.
Compilation, Review and Audits
There are multiple levels of financial statements that can be prepared depending on each client's needs. We can prepare your business compiled, reviewed or audited financial statement. Call us to discuss which one is appropriate for your needs.
Valuations
Business valuation services may be required if you are involved in acquisitions, fair value financial reporting, estate and gift planning or return preparation, employee stock ownership plans, shareholder agreements or situations of divorce. Having staff with valuation experience and the Accredited in Business Valuation (ABV) credential allows us to provide thorough and objective valuation analysis services. We will work together with you to formulate and understand the appropriate approaches and assumptions that are used in the valuation process.
Business Acquisitions and Mergers
Acquiring a business or merging with another can be quite complicated and usually has many issues to work through. Let us help you work through the process and make sure that every step is taken with care that nothing is overlooked.
Payroll Tax Assistance
If you need assistance with monthly, quarterly or annual payroll tax reporting we can prepare your required federal, state & local reports.
Retirement Plan Audits
Retirement plans generally require a certified audit to accompany the annual 5500 filing if a plan has over 100 participants. These audits and audit reports must be performed and prepared to meet generally accepted auditing standards as well as IRS and Department of Labor requirements. The CPA Group has the knowledge and experience to assist you with compliance requirements in this critical area.
New Business Start Up
If you are looking at starting a new business we can help you select the proper organizational structure. There are many ways to structure your business and all have different impacts depending on your needs. We can help you file the necessary paperwork to set up a new business and work with any of your advisors. We are able to assist you in implementing your accounting system and will be there to meet any other ongoing business needs.
Succession Planning
At some point in your business career you will be looking at moving on to retirement or to pursuing a new interest. Many times significant planning is required when transferring ownership to family members or key employees. Let us help you navigate this process to make sure all your goals are achieved.
Consulting
Many times businesses go through periods where they need help in analyzing their financial results, budgeting, planning for large purchases or expansions, or other special projects and opportunities that come up. We can provide the consulting services to help you with any of these needs, as well as any other specialized project or opportunity.
Accounting and Bill Paying Services
Assistance is available for helping you with your bookkeeping needs, whether it means coming to your office or handling this in our office. We can manage every aspect of your bookkeeping including cash management, accounts receivable and accounts payable, and you can be assured that it is being done correctly and efficiently. Many times this can lead to your year end and taxes going much smoother, as we have a pulse on what is happening with your business on a weekly or monthly basis.
Tax Audit Representation
Audits do happen and sometimes your number gets picked. We will advise and represent you if you are selected for audit. In some instances you may not even have to talk to the government agency, as we will handle everything at our office.
"Accurately reflecting your financial past;
actively molding your financial future."
The C.P.A. Group, P.C. 4267 Canal Avenue SW Grandville MI 49418 (616) 538-0460
Contact Us