About The CPA Group, P.C.
Over thirty years ago The CPA Group started when three talented CPAs left their positions in large national firms to build a practice based on personal service and individual expertise. These CPAs wanted to serve clients within the context of personal relationships and provide the highest level of service.
Throughout our successful history, The CPA Group has added partners and staff who each bring their areas of expertise. This allows us to serve clients of all sizes, in many different industries, here in Michigan and around the United States. The CPA Group recognizes and adapts to constantly changing business environments and tax laws. We leverage the expertise and experience of our diverse staff to provide innovative solutions for all our client's needs.
Even as we grow, the The CPA Group serves all of our clients professionally, personally and proactively. We take pride in knowing our clients by name, and we find satisfaction in seeing our clients grow and succeed. The CPA Group fosters a family environment in our office and in our relationships with clients.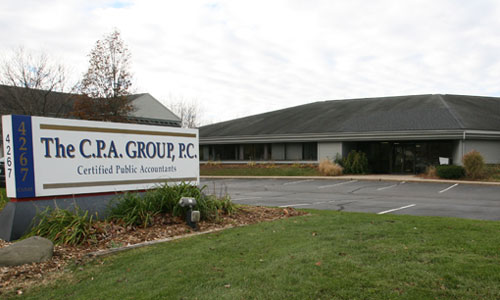 "Accurately reflecting your financial past;
actively molding your financial future."
The C.P.A. Group, P.C.
4267 Canal Avenue SW
Grandville MI 49418
(616) 538-0460
Contact Us